METRO POINT COMPLEX (MPC) is the latest shopping centre located in Kajang town. Located along Kajang's main road (Jalan Semenyih), MPC's impressive and imposing façade is impossible to be missed by anyone. Featuring 3 ½ floors and 160,000 square feet of entertainment, food and leisure outlets, MPC caters to the middle and upper-income bracket – people who are more predisposed towards a lifestyle of trendsetting, leisure and impulse spending. Its intelligent design features four main entrances for easy access, 430 basement car park bays and a spacious atrium for special events and functions. Within the shopping complex, visitors can feel its airy and luxurious ambience thanks to its contemporary design and generous use of space especially at the atrium.
MPC is more than capable of catering to the 100,000 households within the Kajang area, which translates to almost 600,000 consumers from all ages. MPC is the only bona-fide shopping centre cum entertainment destination in Kajang town, unlike the usual hypermarkets and supermarkets that are located a few kilometers further outside the town outskirts.
Instead of having a supermarket & departmental store, Metro Point Complex features a large selection of food & beverage outlets, karaoke centre, health & fitness outlets, indoor amusement centre, education-based outlets, electronics stores and fashion outlets. All these facilities are strategically located on different floors for maximum appeal. MPC will certainly be recognized as the best F&B destination in Kajang. Its diverse varieties of restaurants are paralleled only by the major shopping malls in Kuala Lumpur . Young urban professionals can look forward to spend their after hours at the entertainment outlets.

ATM
Baby Care Room
Prayer Room / Surau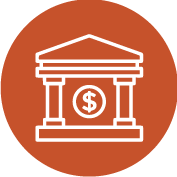 Bank
Operation Hours
10:00 AM - 10:00 PM